After Summer holiday at Mallorca
October 02 2023 – Odette Van der Maat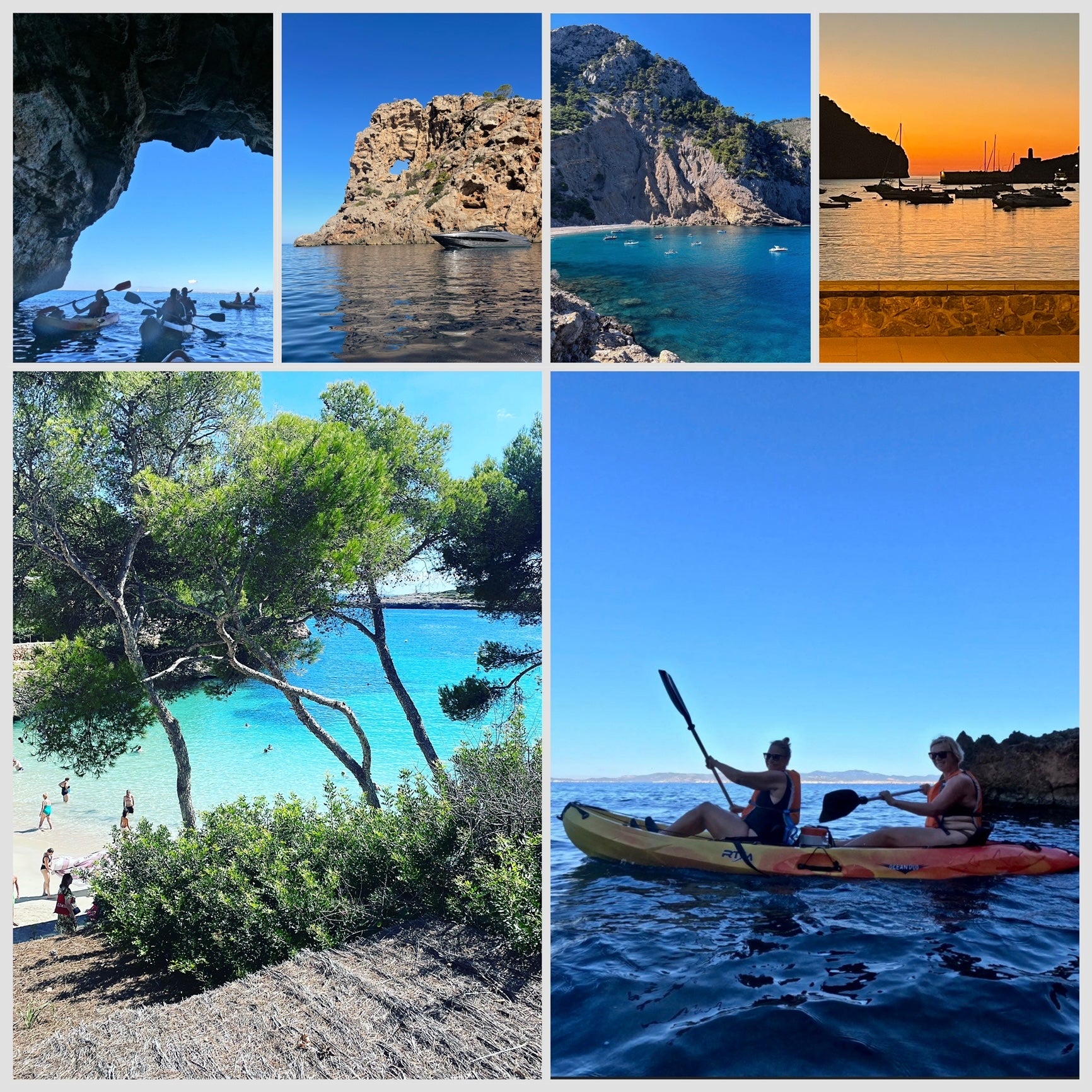 After Summer holiday at Mallorca
We love the late Summer sun at Mallorca. I have never been on Mallorca, but I heard some very nice stories about this island. We rented a car at the airport and we drove to our hotel at Cala d'Or on Monday morning.
What a lovely location! Our hotel was located at a small beautiful bay: Cala Petita. There are so many beautiful places to discover in this area. There are many delicious restaurants with local food and drinks and some really nice bars. The harbour is also a place I can recommend with many good restaurants and a lovely view.  Our hotel also organised Pilates lessons that we joined in the morning; a good way to start the day.
After 3 nights, we booked a different hotel at Port de Soller (the Westside of the island). I can recommend this small town if you like many different sport activities (tracking's, biking, scuba diving, snorkelling, supping, sailing, etc) and there are many good restaurant with local fish.
We love to be active during our holidays and sometimes we like to relax on a sunbed at the beach. This is all possible at Mallorca; we went kayaking at the caves in Cala Brava, snorkelling at Port de Soller, we did a (intense) tracking to Punta Corrent, visited the old town Alcudia with the local market and of course we did visit Palma for 1 day.
Do not forget to bring your sports outfit, so you are ready for each activity. I would suggest to always pack your sport tight, yoga top and multi functional racer tops.
I can definitely recommend Mallorca, what a lovely island. If you like different sports, this is the place to go, because there are so many options. It is a great place to go with friend or your family.
Tip: we booked our kayak activity with https://www.getyourguide.nl/palma-de-mallorca