Partnership with Stacey Seedorf
November 09 2023 – Odette Van der Maat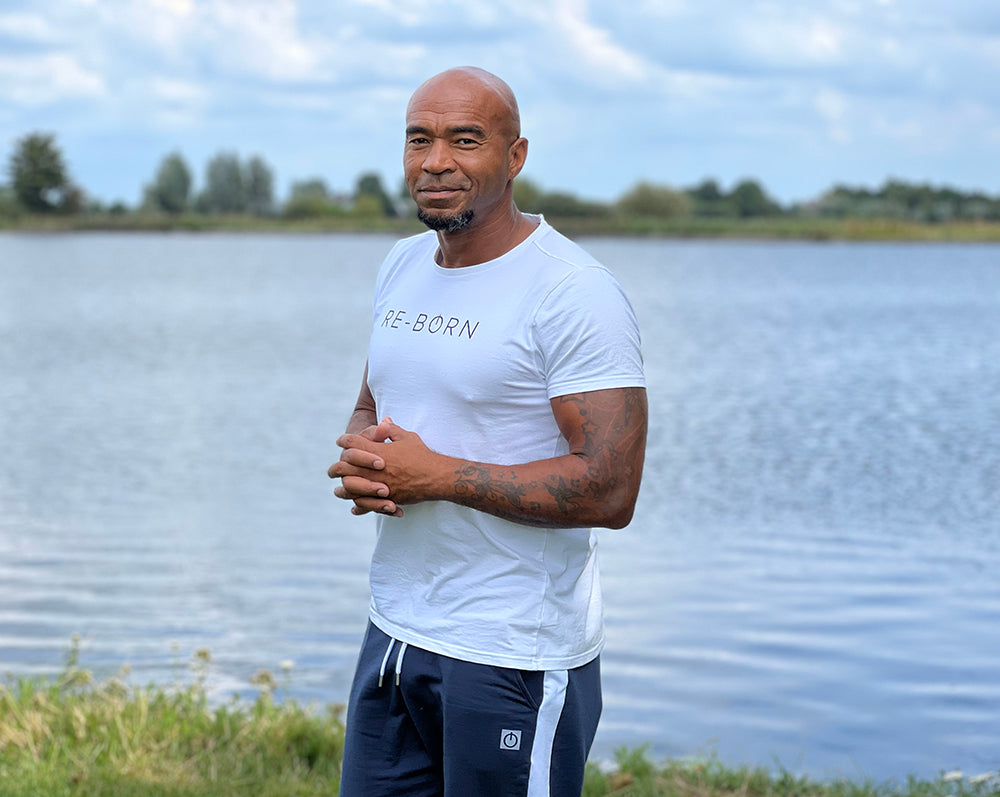 Stacey Seedorf X Re-Born Partnership
We start our official partnership as of January 2024, but we cannot longer keep it to ourselves! So the word is out; Stacey Seedorf and Re-Born Sports are partners. We will make each other stronger as we both believe in each vision of the RE-BORN brand.
When we started RE-BORN SPORTS we wanted to build a brand for people that like to dress differently during sports, choose sustainability, quality, long lasting designs and are mindful about their actions. They do all different sort of sports, love good and healthy food, enjoy holidays and spend quality time with friends and family. All these things will give them that RE-BORN feeling.
At RE-BORN SPORTS we use the term "YOUR SWITCH" in our marketing communication, as this refers to a mindful change for yourself. In this we also find each other as partners, although Stacey looks at this from a different angle.
For Stacey the word RE-BORN has a different meaning: Rebirth! He approaches the brand from a spiritual and holistic angle, where TRANSFORMATION is key. After all the experiences in Stacey's life, as a great artist at Twenty 4 Seven and traveling all over the world to many impactful events, the word RE-BRON (rebirth) has become more and more important to him.  
Nowadays Stacey gives Retreats about Mindfulness, Quantum retreats, Podcasts, In-company workshops, live events and even a documentary about his life is being released. Everything revolves around TRANSFORMATION; he wants to convey a feeling of hope, growth and development. RE-BORN is the anchor in all his events.
These events will bear the name of RE-BORN. We are very proud of this, because as a brand we completely agree with the different approach of the brand RE-BORN: the spiritual and holistic side in addition to the sporting side. You will meet us at some of the events with our products, to give you also an anchor of that RE-BORN feeling.
In 2024 Stacey will start "YOUR TO RE-BORN", this can help you grow as a person and break current patterns. If you like to learn more about this, read information on Stacey's website about "YOUR ROAD TO RE-BORN".
We have become partners and we will have an inspiring future together.
Stacey Seedorf X Re-Born Sports